THE PORTABLE GAMING DESKTOP
The no-compromise solution for high performance gaming anywhere.
SIGN UP FOR THE FUTURE OF GAMING
Join our newsletter to stay up to date on product releases, promotions, news, contests and behind the scenes footage. You can unsubscribe anytime. Read more in our
Privacy Policy
.
Equipped with the latest state of the art desktop gaming hardware, it crushes even the best of gaming laptops.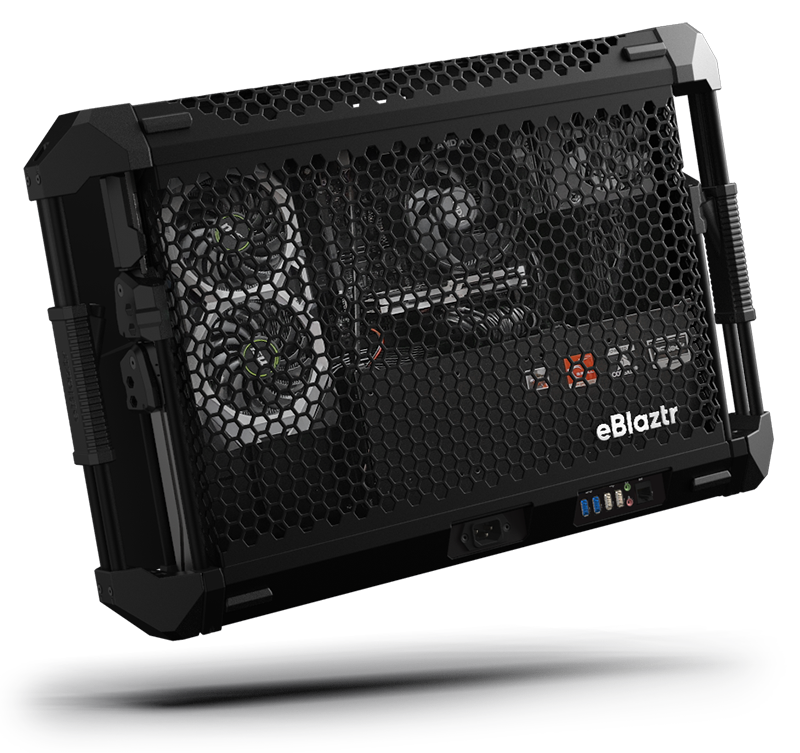 With its unique leg suspension system and compact design, bringing your battlestation with you has never been easier.
The carefully designed case and the strategically placed fans and hardware allow for maximum airflow, ensuring optimal temperatures at all times.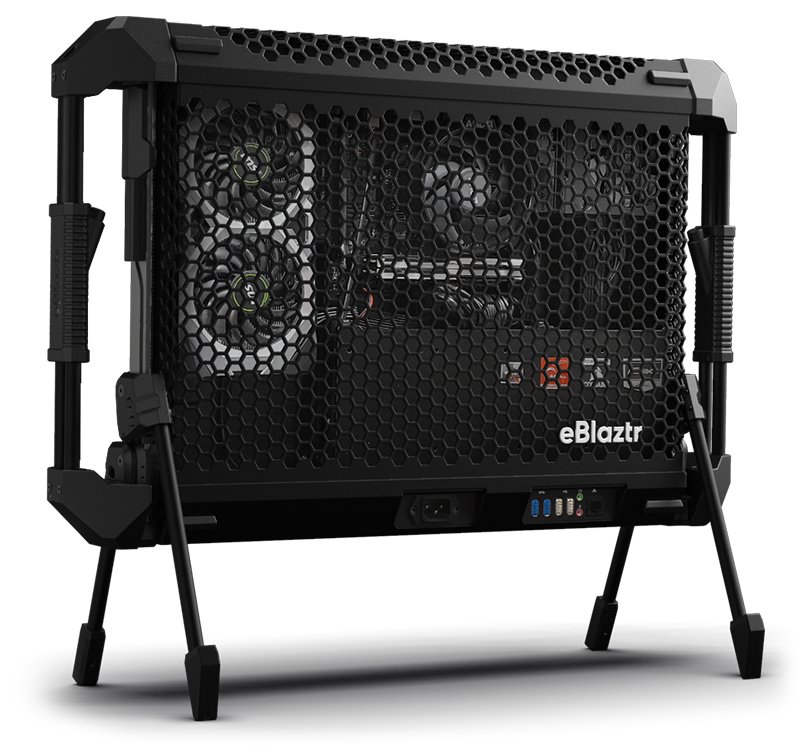 Hardware is constantly changing, and with the eBlaztr case you'll always be able to have the latest hardware. Replacing your hardware has never been easier.
Never stress about where you can get access to an ethernet port.
Connect your wireless speakers, phone, or other Bluetooth devices.
Supports up to 5 external monitors
for maximum immersion.
Get up and running in a matter of seconds. Yes, seriously.

I needed a powerful laptop for gaming, and the eBlaztr X10 met all my criteria – and then some 😉

Very nice to use and a really cool design. The best PC for any LAN party. I can definitely recommend it!

It runs like a charm and I'm more than happy with my purchase. Real gamer boys play on desktop, but real gamer men play on eBlaztr 😂
30-DAY MONEY BACK GUARANTEE
We offer a full 30-day money back guarantee if you're not satisfied.
Free, fast and
reliable shipping.
Hassle-free returns within the
first 30 days, no questions asked.
Trusted by hundreds of gamers
around the world.
SUBSCRIBE TO
OUR NEWSLETTER
Join our newsletter to stay up to date on product releases, promotions, news and more. You can unsubscribe anytime. Read more here.
STAY IN THE LOOP
– JOIN THE COMMUNITY
Join the eBlaztr community to get an exclusive look behind the scenes, participate in events and contests, and much, much more.
Learn the story behind eBlaztr, and why we decided to challenge the status quo of gaming.