THE PORTABLE
GAMING DESKTOP
The no-compromise solution for high performance gaming anywhere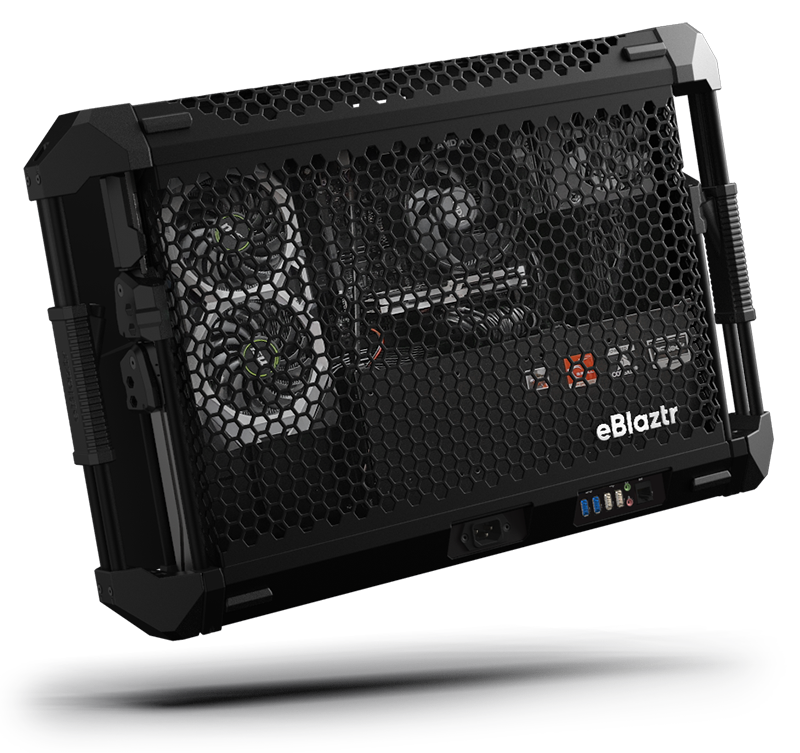 Nothing beats a good LAN party with your friends, but we all know the struggles that come with having to bring your bulky, heavy desktop computer to your friend's house. And don't even get us started on your monitor or the dozens of cables you'll need to plug in.
With a unique and patented design, the eBlaztr is the all-in-one portable gaming computer.
Equipped with 16 GB of RAM, a 512 GB SSD and an AMD Ryzen™ 5 3600 3.6 GHz CPU, you can say goodbye to long loading screens and slow installations. Enjoy a blazing fast and smooth gaming experience anywhere you go.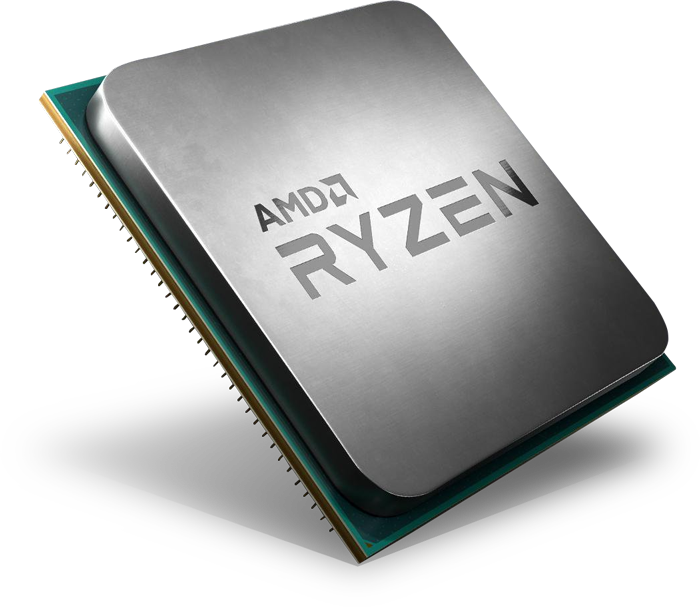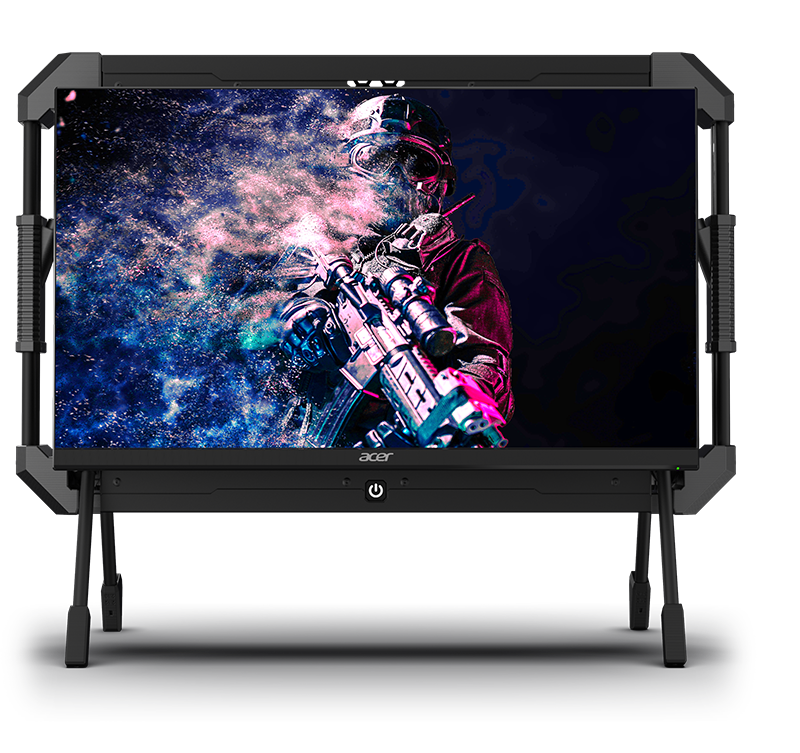 The MSI GeForce GTX 1660 SUPER 6 GB VENTUS XS OC graphics card and AMD Ryzen™ 5 3600 3.6 GHz 6-Core Processor make for an incredible combo that allows you to play your favorite games not only with high framerates, but also with stunning visual settings.
Featuring near-silent 39dbA operation, the original AMD Wraith Cooler is practically inaudible when installed in your PC.2 That's less than one-tenth the noise of its predecessor, but with impressive thermal performance thanks to 24% more cooling surface in area and 34% more fan airflow.3,5 Backlit illumination and an attractive fan shroud makes the Wraith Cooler an impressive piece of hardware that every PC enthusiast can be proud to show in their system.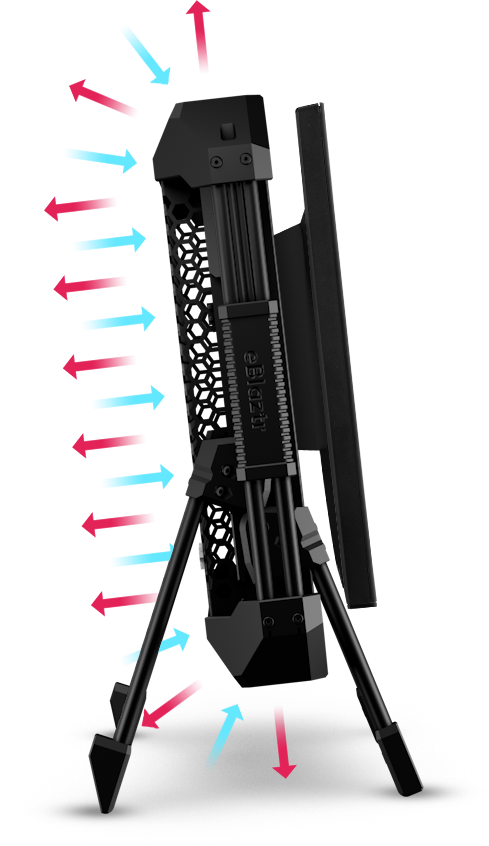 The case, along with the materials used, have been carefully designed and sourced for maximum durability.
The grid on the back is easy to remove with a simple click=system. Replacing your hardware has never been easier. Watch the video by clicking the link below to see it in action.
| | LAPTOP | EBLAZTR | DESKTOP |
| --- | --- | --- | --- |
| | | | |
| | | | |
| | | | |
| | | | |
| | | | |

I needed a powerful laptop for gaming, and the eBlaztr X10 met all my criteria – and then some 😉

Very nice to use and a really cool design. The best PC for any LAN party. I can definitely recommend it!

It runs like a charm and I'm more than happy with my purchase. Real gamer boys play on desktop, but real gamer men play on eBlaztr 😂
THE PORTABLE
GAMING DESKTOP
The no-compromise solution for high performance gaming anywhere